It seems like just yesterday I was posting about vision boards and sharing some of my goals for 2015. Looking back, I am very pleased with my progress. I've been able to accomplish a number of the goals I set, and most of them I've checked off earlier than expected. However, there are still quite a few things left on my "to accomplish" list/vision board. Learning how to stay motivated to do so isn't always easy, but it has gotten easier as I've gotten older. Here are 5 tips to help you get and stay motivated!
1. Write it down. | This tip is crucial, and it works! I'm always writing (or typing in my phone) something down. From personal thoughts, to tasks or grocery lists, to blog/business ideas, I'm what you call a "jotter". I'm always jotting something down. I guess being a writer, it comes naturally. But lately I've taken writing things down more seriously. Thanks to Myleik Teele's Learn More to Earn More Journal, writing down lists is much more effective and specific these days. Using this journal, I follow Myleik's suggestions on "how to" journal and make lists. One side of the journal is for lists/tasks, and the other is for ideas, reminders and random thoughts. The journal comes with an in depth outline from Myliek, so following this was easy. Writing things down gets the ideas out of your head, on paper, and holds you accountable to make it happen. Try it.
2. Find & Stick to a Routine. | Like most humans, I'm a creature of habit. I thrive on routine. It keeps me on track and on task. Creating a routine and sticking to it is a sure way to stay motivated. Sure, things happen and plans change. When that happens roll with it and do your best to get back to your regularly scheduled program. Krystal of the Feisty House has some great tips on routines and staying on task!
3. Find a Mentor. | I don't know how many times I've been told to "find a mentor in your field." For years it was tough to find someone I could trust and someone I actually looked up to and believed in enough to be a mentor. I did eventually find that person, thank goodness, and I actually have several mentors to this day. Some of my mentors are aware, while others aren't. I call those my "virtual/in my head" mentors. I follow them on social media for inspiration, watch their (FREE) webinars and videos on YouTube, and actually tweet out to them from time to time. Having both types of mentors is extremely helpful and imperative in the quest to stay motivated. If you're looking for a mentor, make sure their goals and morals are aligned with yours. Send a short email or message, letting them know a little about you and how you'd like them to help. I've found that people are willing and available to help, but you have to make the first move. Ask and you shall receive.
4. Stop Watching TV. | This has been tough for me to do, but I can already see how it's helped keep me motivated on my goals. I'm a huge TV buff, especially reality TV. And while it's a struggle for me to peel myself away from a show, in order to accomplish my goals I have to spend more time working on that than feeding my mind with what's on TV. I've started recording my "must watch" shows and binge watching them on the weekends. That way I'm using the time during the week to get more work done, but I still allow myself some time to enjoy my guilty pleasures. I'm still working on this…the struggle is real!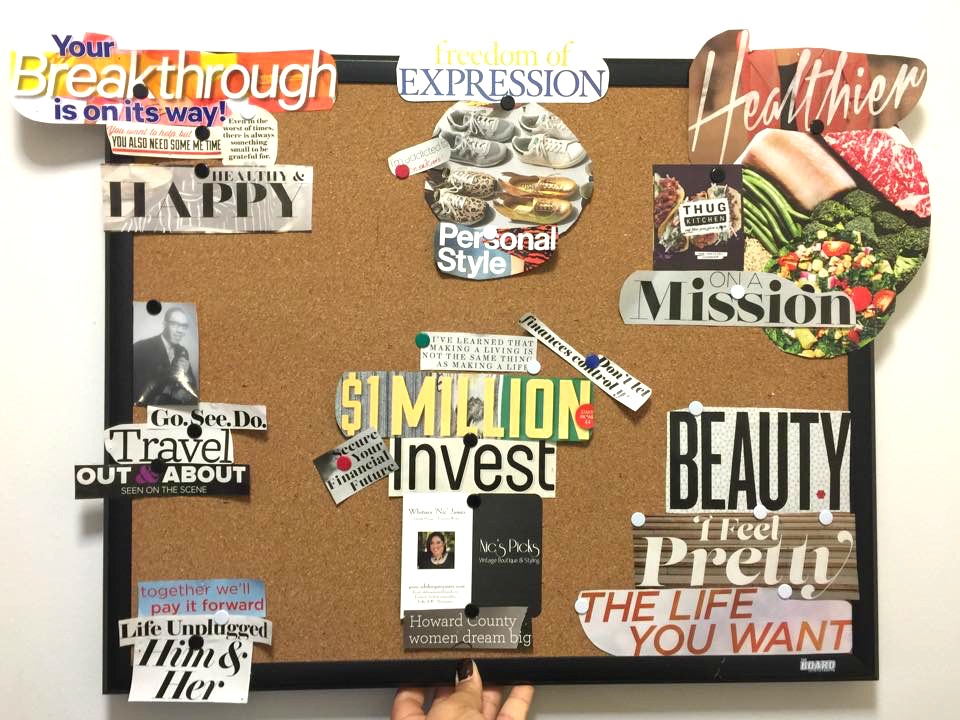 5. Revisit & Tweak Your Goals. | Goals are great, but there maybe times you need to change your approach (or certain goals in general). That said, don't be afraid to revisit your vision board or goal list and tweak somethings. As you go throughout the year you may find some goals need more time than you allotted for. Tweak it. You may have a listed goal that isn't in line with your current vision. Tweak it and make the new goal fit your lifestyle. It's OK to change/or rework your goals. As long as your constantly going after something positive and trying to better yourself, that's all that matters.
---
So tell me, how do you stay motivated? What are some tips you have on the topic? Let me know below! 
KEEP UP WITH ME
Instagram // Twitter // Snapchat // Facebook // Newsletter